Your No.1 Ecological Restaurant
Daneku Ecológico is not just a healthy food restaurant, it's a movement, a revolution. It's our heartfelt desire that all our guests enjoy high quality, tasty and healthy food. We pride ourselves on being the FIRST and BEST ecological restaurant in Benalmádena.
view menu
Reservation
Organic Coffee & Tea / Café & Té Ecológico
Our tea and coffee under the seal of organic farming, offers consumers full guarantees that the origin and quality of it meets the most demanding quality system. It guarantees that coffee has been grown optimizing the use of natural resources in a sustainable and balanced way, without using synthesized chemicals or genetically modified organisms.
Learn More
Welcome To Daneku Ecológico
Daneku Ecológico was established around the core principals of serving healthy, affordable and delicious food. We created a menu centered on unique flavors and fresh ingredients. We work with our local produce provider to bring in as much organic produce as possible. Our menu caters to various special dietary needs including gluten free, dairy free, vegetarian and vegan entres.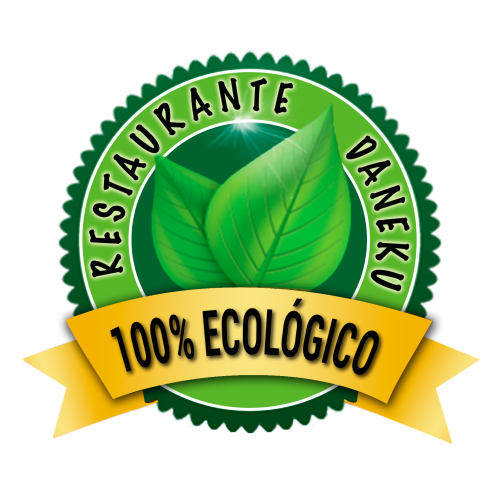 "Our Grilled Salmon is cooked to perfection! Full of Omega-3's, not to mention an excellent source of  vitamins and minerals (including potassium, selenium and vitamin B12)". 
Choose the healthy option.
"When you need that meat rush, there's nothing better than our BBQ Ribs. Our customers can't get enough, 100% locally sourced meat".
Treat yourself today!
"The all time classic, but done the healthy way. This vegetarian lasagne is so tasty, you won't want a meat one ever again. Fresh local herbs makes it a winner!". 
Hasta la Pasta
Daily Fresh Menus
Healthy eating means eating a variety of foods that give you the nutrients you need to maintain your health, feel good, and have energy.
Fresh Ingredients
We created a menu centered on unique flavors and fresh ingredients. We work with our local produce provider to bring in as much organic produce as possible.
Healthy Meals
When combined with being physically active and maintaining a healthy weight, eating well is an excellent way to help your body stay strong and healthy.
Creative Chefs
Our chefs are among the very best on the Costa del Sol and have worked in exclusive restaurants all over Europe.
Authentic Cuisine
We provide delicious food and drink that meets its description, with the focus on being healthy and organic, whilst still being appetizing.
Healthy Juices
Our produce packed fruit and vegetable juice recipes are a delicious way to drink about a quarter of your daily recommended produce intake per glass.

"We visited here while on holiday and had the most amazing vegan paella. Everything was cooked fresh and the flavours were amazing. Staff were very friendly and the views of the marina a beautiful. Just wished we'd have discovered the place sooner and not the night before we went home."
Eithne Kearns - Facebook Review

"Fabulous food & flawless service"
"The food is very rich and served in quantity, with the added that it is ecological. The Charter is very wide, you can find from pasta, meat or fish to vegan dishes. The owner had the detail to come and greet us and ask how he had gone. The quality price is very good, also taking into account where it is located, in the marina. Repeat."
Elisa Peñafiel Torres - Facebook Review

"
Fabulous Ecological Restaurant

"
"If you love eating ecological food then Daneku is a must visit restaurant if you are holidaying in Benalmadena in sunny Spain, great find, highly recommended."
Kris - outyego.com Review

"Today we had a brand new dining experience. We came out for your Sunday Brunch. I can't express enough how fabulous our dining experience was."
Lloyd & Linda
HAPPY HOUR EVERYDAY
15:30 – 18:30
Drop Us a Line
Don't be shy. Let us know if you have any questions!